SEPTEMBER 2016
Introducing the new Fixmart MiniFoot range.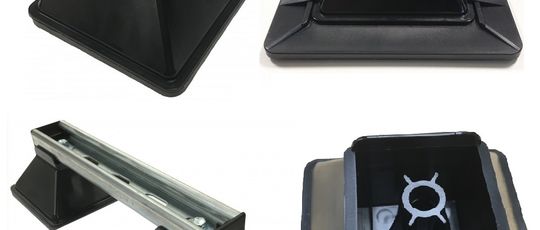 Ideal for all lightweight installations they are quick and simple to install. The various MiniFoot options can be used with 41mm channel, 10mm studding or a screw fixing .
The Fixmart MiniFoot range is ideal for all lightweight installations, as they are quick and simple to install. This innovative support system has many uses as the different versions available are compatible with 41mm channel and 10mm studding, as well as being able to support our 65mm deep cable basket.
Using our standard MiniFoot with screw fixing, 41mm slotted channel can easily be fixed into position using the 6.3 x 19mm screw provided. Also 41 x 41 channel can simply be inserted directly into the MiniFoot to support a H-Frame.
Alternatively if using the version with a 10mm hole for studding pipe clamps etc. can easily be fitted or simple adjustable frames created.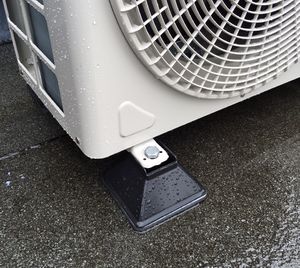 The MiniFoot has other uses such as being fixed directly to Air Conditioning Units.
Made from High Density Nylon Plastic they are tough and durable, with a 5mm foam pad on their base which has anti-vibration and anti-slip properties.
For heavier loads there is an option for an extra large base (160mm as oposed to 100mm).
There are several types of MiniFoot available:
So whether you are installing cables, pipework, air conditioning units etc. the MiniFoot range could offer a simple low cost solution.
We also stock a wide range of other roof supports which includes; H-Frames, Bespoke Frames, Mounting Blocks, Mounting Pads and Strips. Click to view our full range of Roof Supports.

For further detail's please contact our Sales team on 01322 274226 or email [email protected].