A dedicated team with good industry knowledge
Our friendly and knowledgeable Sales Team has on average more than 10 years experience of the industry, so they understand the daily challenges you face and can provide innovative solutions to overcome them. Site visits are also a standard part of our service, in order to give tailored support and advice on potential solutions to meet your specific project requirements, so why not request yours today.
Steve Boyt
Sales Director
Steve has 22 years of industry experience and has worked at Fixmart since 1999.
Coral Travers
Business Development Manager
Coral joined Fixmart in 2017 and oversees many of our sales processes.
Adrian Harmer
Key Account Manager
Adrian has 21 years of industry experience and has worked at Fixmart since 2000.
Neil Jones
Account Manager
Neil joined Fixmart in 2018 and enjoys supporting customers.
John French
Account Manager
John joined the Fixmart team in November 2020 and has 22 years of experience in the industry.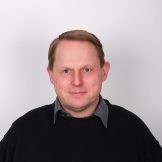 Jerry Ghinn
Account Manager
Jerry has many years of industry experience and works directly with our Electrical Wholesale customers.
Paul Devine
Sales Support
Paul joined Fixmart in 2007 and has over 30 years industry experience.
Rhianna Hulf
Sales Support
Rhianna joined Fixmart at the start of 2018 and has become an important member of the team.
Jade Dickson
Sales Support
Jade started at Fixmart in May 2019 and is a key member of the sales team.
Cariss Basra
Sales Support
Cariss joined the team in July 2021 and helps to oversee sales and supporting customers.
Contact Our Team