MARCH 2018
New Channel Cutting Service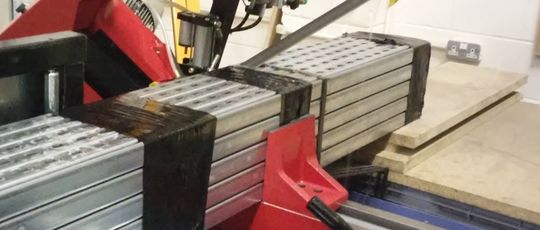 We've invested in a new BIANCO band saw machine, which allows us to offer a Channel Cutting Service, and quickly deliver specific cut channel lengths to site.
We've invested in a new BIANCO band saw machine that will enable customers to order specific lengths of channel and receive it on site within 48 hours, helping them to save vital time and money.
Whilst we already stock a wide range of pre-cut channel, if a customer requested a specific size or large quantity, it could take several weeks for the manufacturer to cut and deliver the required products. Our new BIANCO band saw machine has taken the process in house and as a result, significantly reduced this waiting period to 48 hours from the initial order. This enables customers to quickly respond to changes on site without incurring any additional labour costs or time penalties.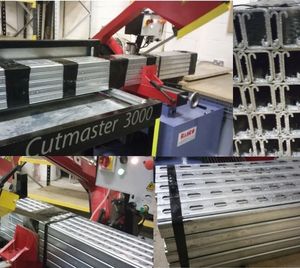 We invested in the machine as part of our warehouse expansion programme. The Fixmart warehouse currently holds up to £1million worth of stock, including large stocks of regular lengths of different channel types which can now be cut to specified sizes. More space is also being created to hold our expanding range and fulfil customers increasing demand for prefabricated products.
Carl Ghinn, Managing Director at Fixmart, comments on our new Channel Cutting Service: "We are seeing an increasing number of customers request bespoke products. In fact, in the last six months we have received orders for specific lengths of channel every day. This new machine enables us to fulfil this and crucially help our customers save money and time on site."
Contact our team for a quote on: 01322 274226 or [email protected]
View our range of 3m &6m Channel which is available to cut to specific sizes.
Alternatively check out our Pre-Cut Channel Lengths range.