APRIL 2022
Steel Crisis - Impacts & Possible Solutions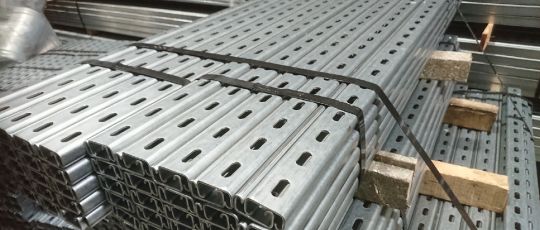 How the current steel crisis can impact a fixing supply chain – and possible solutions
Following the increase in steel prices and fluctuations in supply caused by Covid during 2021, prices were beginning to stabilise. However once more we are seeing exceptional levels of volatility in the market as steel production is impacted. Covid cases are high, coupled with the horrendous situation in Ukraine increasing prices for energy and the raw materials required for steel production. Russia was the world's 5th largest steel producer and Ukraine 13th, together accounting for 20% of total steel imports to the EU. With stocks already depleted and some steel producers now choosing to cut output due to the high energy costs, steel availability is likely to continue to be lower than required for some time yet… So, with the combined pressures in the market, it is simple supply and demand that is driving steel prices to rise.
For any business uncertainty can be crippling and with many steel quotes now only being held for 24hrs or priced on application, it's becoming increasingly difficult for all businesses involved in a supply chain that is reliant on steel. For example, at Fixmart we are a Mechanical, Electrical and Plumbing (MEP) and Heating Ventilation and Air Conditioning (HVAC) fixing specialist. As such we supply a number of steel-based products and have been working with our supply network continuously over the last few years to try and mitigate the impact for our customers. Such as reviewing our network to highlight potential issues, exploring alternative suppliers, increasing warehouse capacity, bulk buying and pre-ordering containers of steel products for delivery.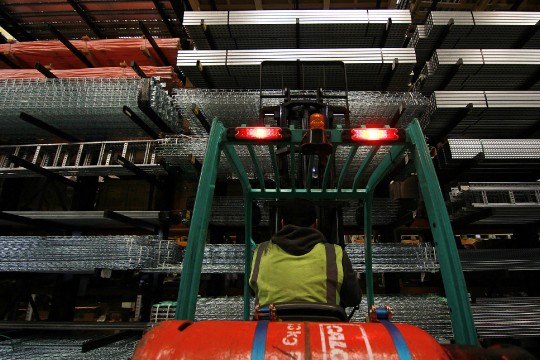 These steps have generally been effective in the short term however we are still seeing price increases of up to 20% and disruption across our supply chain, particularly relating to steel-based products such as channel (Unistrut), studding (threaded rod) and other steel supports. Although these are trusted mainstay products used throughout the construction industry, with steel production likely to remain volatile for the coming months, we want to highlight some alternative support solutions that use less steel in their production and installation, which contractors can consider:
RapidRail®:
A lightweight alternative to traditional channel lengths, RapidRail® uses 1.7kg less steel per metre. A typical length of 41x41 channel is made with 2.5kgs of steel per metre with RapidRail® weighing in at a mere 0.76kg of steel. Such a saving can really add up for large installations. RapidRail® has been tested and proven suitable for installing heating and plumbing pipework, electrical cable trays and ventilation ductwork with load ratings available. With its design and quick fix accessories there can be time saving benefits for installation too.
siFramo:
A modular hollow-box-section alternative to welded steelwork for the fabrication of steel frames for heavy duty applications. siFramo is strong but offers up to 80% weight saving compared with similar steelwork profiles, so using siFramo can really cut down the total tonnage of steel required for a project. The 80x80 Beam Sections have high torsion resistance allowing for the construction of strong and complex frameworks, such as those used to support heavy pipework in plant rooms. Plus, there is less waste as all parts are reusable, allowing for frames to be broken down and reconfigured as required.
Wire Suspension:
There are a number of brands and options available, from using a roll of wire and locking device, to pre-packed kits ready to hang. Wire suspension offers an alternative support solution for building services from using channel and studding, requiring far less steel, as well as being easy to adjust and reducing installation time. Zip Clip and Gripple are the most well-known brands with the latter offering handy ready-made kits with exact wire rope lengths, specific end fixing and locking device that allow for quick and efficient installation. This minimises waste on site as well as significantly reducing the need for tools and the amount of time working at height.
Gripple Fast Trak®:
A prefabricated bracket designed to offer a faster and more flexible alternative to channel and studding. The brackets and slim line tracks use less steel and reduce waste. They are up to 6 times faster to install, simple to adjust and can be used to quickly create multi-tiered installations to accommodate additional building services. They are also ideal for use in restricted places where space is tight.
As each of the options highlighted are lightweight alternatives to traditional support methods, another key consideration at present, is that they are also easier to handle and transport to site, requiring less fuel in the delivery process.
Of course, channel, studding and other steel supports will continue to be trusted support methods and will maintain their place in construction. However as steel price increases, and supply fluctuates it is worth considering the alternative options which use less steel and can offer other benefits too. So, from out of the current steel crisis, we could see a change in approach by end users where all options are considered and the best solution chosen according to the specific application, cost, time to install, storage and transportation rather than having a one solution suits all approaches. This in turn will work up the supply chain to distributors and manufacturers to ensure alternative options remain as readily available as their traditional counterparts.
Related Products