JUNE 2016
London Wall Place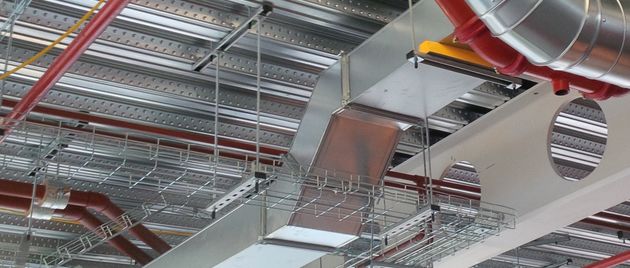 Fixmart were fortunate enough to support some key Ductwork and Mechanical contractors with technical advice, site visits, pull tests and meeting strict delivery slots on this prestigious project.
Featuring two complementary yet individual office buildings, as well as beautifully landscaped gardens designed around the historic Roman ruins of London Wall and the thirteenth century St. Alphage Church, London Wall Place was an exciting development at the time of construction, now providing over an acre of public space in the City of London.
Completed back in 2017, Fixmart were pleased to be support the Mechanical and Ductwork contractors on this prestigious project.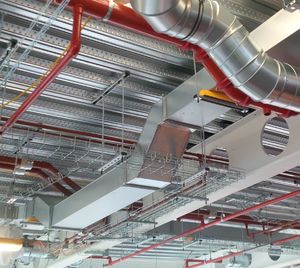 Fixmart supplied the Ductwork and Mechanical contractors with Ductwork and Pipework Supports, Bracketry and Fixings.
How Fixmart Provided Support
Fixmart supported the contractors on site by carrying out pull-tests on the Anchors in the basement, as well as the Wedge Nuts for the Decking on all upper levels. This is a free service arranged through our suppliers where a Test Rig is attached to the Anchor or Wedge Nut and is pulled to the designated stress load level, to test the strength of the fixing. A detailed report is then provided for the contractors to show the conformance of the fixings to the project required load levels.
Our project support team also made regular visits to site to provide expert technical advice on some our clients enquiries and to ensure Fixmart are delivering on their promises, such as meeting strict time slots for deliveries getting the 'Right Products' to the 'Right Place' at the 'Right Time' so materials are available on site when needed.
Further Details for London Wall Place
Now completed, London Wall Place offers yet another distinctive landmark in the heart of the city.
1 London Wall Place can provide 310,000 square feet of premium, flexible space across 12 stories, including accessible outdoor terraces with striking views towards St. Paul's Cathedral.
2 London Wall Place is a 16-story building providing 190,000 square feet of consistent, highly efficient 12,000-square-foot floor plates, all of which also offer spectacular views across the City.

For more information, please visit www.londonwallplace.com​