OCTOBER 2022
One Berkeley Street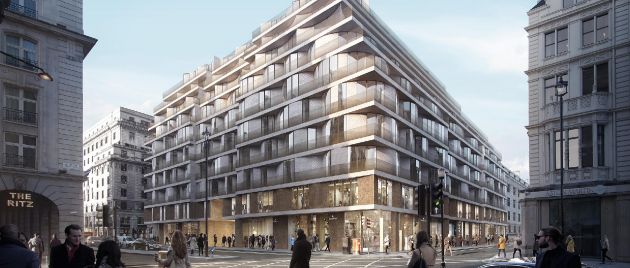 For over a year Fixmart have been working with the M&E contractor on the One Berkeley Street project to help meet their roof top support requirements for this mixed-use development located on Piccadilly in Mayfair, London, W1.
How Fixmart Provided Support:
With the help of our supply partners Strutfoot, we have delivered 10 bespoke frames to support, chillers, air handling units, heat recovery units and various fans being installed for the project.
Working from an initial specification from the contractor covering the size, weight load and number of units, we were able to provide drawings and recommendations for the support frames required (examples below).
Example Frame Drawing 1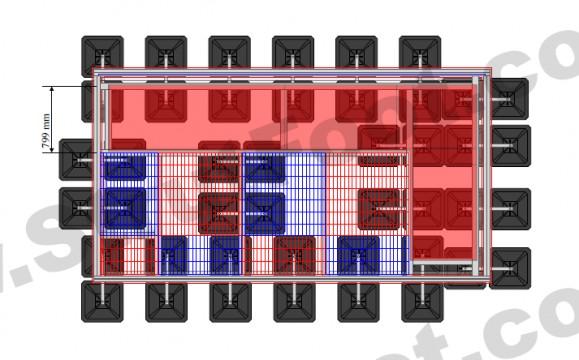 Example Frame Drawing 2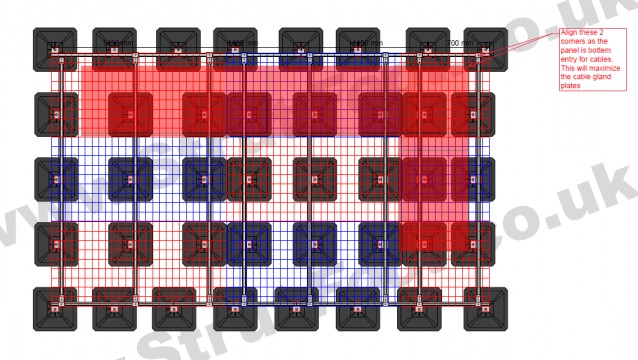 Once the recommended frame designs were signed off by the contractor, the frames were delivered to site for installation. In addition, we also supplied a large amount of standard h-frame feet to provide support for the cable tray and cabling that was needed.
As you can see from the below over the last year the supports and plant installed on the project has really progressed.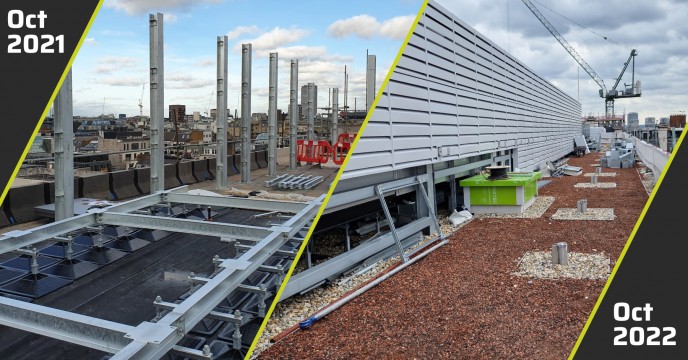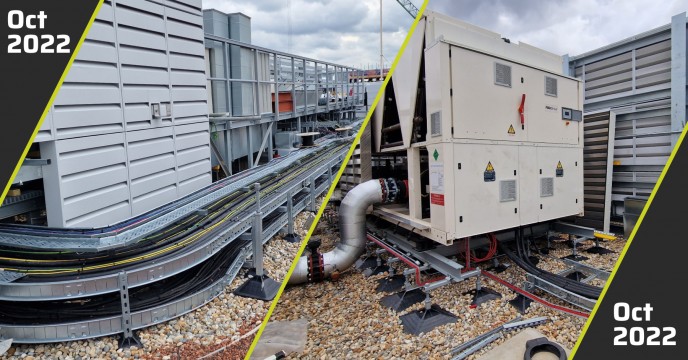 More on the Berkeley Street Project
One Berkeley Street is situated adjacent to one of London's most luxurious hotels, the Ritz. With the developers' objective to create a world-class complex close to London's city centre, comprising of retail units, hotel and luxury apartments. The development has transformed several disused post-war buildings whilst remaining in keeping with other historic buildings in the area.
Key Facts:
The project was estimated to cost around £600 million when plans began in 2015.
The 36,546 square meter complex is estimated for completion in June 2023.
We're passionate about what we do and the support we offer to our customers, to learn more about what we supply and how Fixmart can support your future projects, contact our sales team on 01322 274226 or via [email protected].