Principal Place
Fixmart has supplied the main ductwork contractor at Principal Place in Shoreditch with their store requirements such as Access Doors, Slotted Channel, Butyl Rubber Gasket, Universal Duct Clamps, H Frame Feet, Duct Sealant, Phenolic Strip, Foil Tape, Studding, Lindapters, Nuts, Screws, Square Plate, Rivets etc.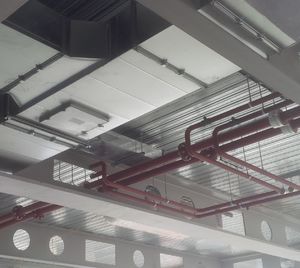 Further Details:
15-storey, 600,000 sq ft office building with 20,000 sq ft retail space
Multiple roof terraces offering views across London
A half acre public piazza and event space
A fine dinning restaurant within a refurbished historic building
More Details For Principal Place
The Principal Place development is owned by Brookfield Property Partners a global real estate company focussed on operating best-in-class office, retail and industrial assets. Shoreditch has undergone a transformation in recent years to become a vibrant London hub and projects such as Principal Place will help continue that trend.