FEBRUARY 2021
A History of Makita and their Range of Power Tools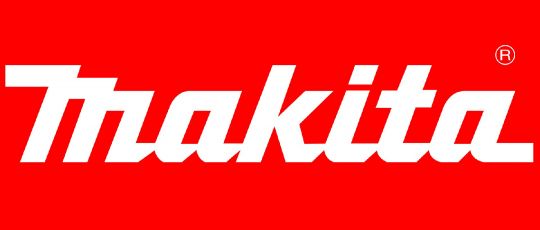 Find out where Makita started, their first battery powered drill and the continued development of power tool battery technology.
Power Tools Summary
Cordless drills, drivers, saws, cutters, grinders, planers and more, powered by nickel-cadmium batteries, are so ubiquitous it is difficult to remember a time when you had to confine your work to places within cord range of an electric socket, and yet it is scarcely more than a century since the first modern power tools came into existence.
The development of electric motors towards the end of the 19th century led quickly to the use of those motors to power a variety of tools across all trades, initially fixed bench tools, and then quickly thereafter, portable tools with names like Makita, Black & Decker, De Walt, and Bosch being among the best-known power tool brands.
Makita's Origins
The Makita Electric Works was originally founded in March 1915 by Mosaburo Makita in Nagoya, Japan. It began as a workshop, repairing electric lighting, motors, and transformers. The company began exporting generators to Russia in the 1930s and during World War II moved to the much smaller city of Anjō to avoid air-raids.
A major milestone in the Makita journey came in 1958 with the development of a portable electric planer. The success of this product in international markets, particularly exports to Australia, led Makita to rebrand itself as a power tool company and take a listing on the stock exchange.
First Rechargeable Drill
In 1969, whilst the USA was putting a man on the moon, Makita were making their own kind of history with far more reaching consequences for power tools. Although the 6500D rechargeable drill was not cordless, the cord was attached to a battery pack making it a completely portable drill powered by a rechargeable battery. This meant the user was freed from having to be close to a power socket. A real step forward for battery powered tools.
Makita Goes International
The success of the 6500D meant Makita expanded its power tool range worldwide, through the 1970s, setting up business in France, the UK, Australia, Canada, the Netherlands, Belgium, and Germany, as well as establishing more exports and being listed on a number of foreign stock exchanges including in the USA.
Ni-Cad Battery Power Tools and Further Expansion
In 1978, Makita produced its first battery powered drill using a rechargeable nickel-cadmium battery mounted in the handle. The 6010D in its distinctive green moulded plastic case became ubiquitous on work sites through the eighties, joined by other cordless power tools. Indeed, their battery powered screwdrivers were essential kit for many, and 'Makita' became, for a time, the generic name for this type of power tool.
In the early eighties Makita introduced an air compressor and nail gun and continued their global expansion into territories like Singapore, Spain, and the USA, as well as actually beginning manufacturing power tools in many of these territories.
The Nineties and Ni-MH Batteries
Makita acquired German chain-saw manufacturer Sachs Dolmar, and continued expanding into new territories including New Zealand, China, Poland, Czech Republic, Argentina, Chile, and Greece.
Adopting new technology and keeping the product up-to-date is an essential part of any successful business venture. As newer, more powerful, nickel metal hydride batteries became available the older Ni-Cd battery looked increasingly poor in comparison. Makita responded by producing the 6213D cordless drill which used the new battery technology and also, thanks to a change in design could be set down upright ready to use. That may seem a small change, but those that can recall the previous Ni-Cd battery drills, will understand what a tremendous time-saver this actually was when working on site and how this was another positive step forward in power tool design.
Makita Into the 21st Century
During the first decade of the new millennium, Makita established a presence in Romania, Switzerland, Finland, Russia, Slovakia, Ukraine, Peru, Bulgaria, India, Columbia, Vietnam, and in the continent of Africa. They also acquired the 'nailer' business of Kanematsu and also, rather curiously, sponsored a Japanese tour by US rock band "Mr Big", although this appears to be a one-off.
The main milestone product was Makita's first lithium-ion powered drill the TD130D and the new Li-Ion technology spread through the entire power tool range in short order, providing unprecedented power and battery life for a small lightweight power pack.
During the last decade, Makita made their presence known in Thailand, Slovenia, Malaysia, Belgium, and Kazakhstan, and in 2015 the company celebrated its 100th birthday.
Looking to the Future of Makita and Power Tools
Although this post has largely focused on cordless drills, Makita offers a huge range of power tools, both mains powered and cordless, across pretty much every conceivable application including a complete range of cordless saws, drills, nailers, wrenches, range finders, grinders, routers, sanders, and planers, as well as gardening tools, vacuum cleaners and dust management tools. Who can say where technology will take us in the next hundred years? Potential new technologies include solid state batteries or lithium-sulphur, which could be the next big developments for power tools.
One thing is for sure though with the history of research and innovation that Makita has, you can reasonably expect them to be at the forefront of each new development in power tool battery technology. Plus, they can be relied upon to continually seek to improve the design and performance of Makita power tool range.
Need Power Tool Advice? Contact our Team
If you need technical advice or wish to discuss your requirements simply contact our team on 01322 274226 or [email protected]
Related Products