JUNE 2021
Fixmart Going from Strength to Strength.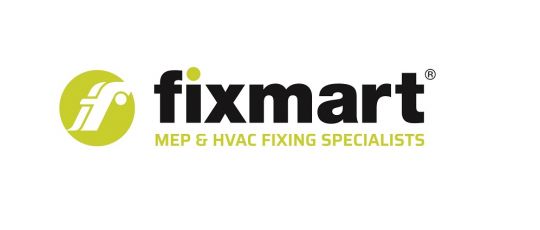 Despite the many industry challenges, we continue to grow and develop as a company to better serve our customers. Recent developments include:
New Branding
You may have noticed that we recently updated our branding to better reflect our position as a MEP & HVAC Fixings Specialist. Refreshing our look and making it easier for prospective customers to understand exactly what we do and how we can be of service.
New Collateral
Our new company brochure highlights the key reasons for choosing Fixmart as your supplier including our key promises to you, such as competitive pricing, stock availability, proactive communications, technical support and much more.
We also have a track record for producing handy industry guides such as our latest decking guide which help you quickly identify the type of decking you're working with and the required fixings to use.
New Staff
We've made additions across our teams from operations to sales, such as new order inputters, pickers and operations director. All designed to improve our processes and ensure a smooth service to customers.
Office and Warehouse Development
Over the last few months in our warehouse we've added new 6m racking for our channel lengths and improved storage to make picking simpler and more accurate. We've also renovated our offices to provide additional desk space, meeting rooms and great new areas for account managers to proactively contact customers.
Improved Product Ranges and Stock Availability
During the current market challenges, we have relied on the relationships and trust that we've built-up over many years with our key suppliers to maintain stock availability at competitive prices. We've also continued to add new ranges that are being adopted by the industry such as Rockwool Blocks (made from non-combustible high-density mineral wool) for their superior fire classification.
Online Ordering
We continue to develop our online account hub for you to access your pricing, order history, invoices and frequently ordered items. Providing a simple and intuitive tool that's available 24/7 to find and order what you need with flexible delivery options and instant order confirmations.
Want to place an order but have no room for storage our delivery calendar allows you to easily schedule a delivery date that's most convenient for you, so we deliver on the day you need it.
Watch this space for further Fixmart and service developments.