JANUARY 2016
Frames and Mounting Supports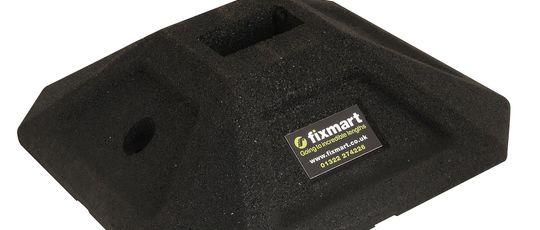 We have a range of H Frames, Foot with Strut plus Fixed and Variable Frames. The recycled rubber feet provided offer solid support as well as some anti-vibration.
Our Frames and FX Foot range offer versatile roof top support solutions for anything from pipe work, ductwork, cable trays and air conditioning equipment. Made from durable recycled rubber they are suitable for either internal or external applications in temperatures between -40°C to +80°C.
H Frame Feet
Available as either a single 41mm core or double (back to back) 82mm core. You provide your own strut, keeping the installations low cost and totally flexible by fabricating the frameworks on-site. Dispatched as individual products, there is no wasted packaging or surplus assembly kits.
Foot with Strut
Each foot includes a 41mm x 21mm Pre Galvanised channel allowing for standard strut fixings to be attached in order to provide a number of applications.
Fixed and Variable Height Frames
Are formed from 40mm x 40mm galvanised box section which provides a very durable system that can hold up to 2,000 Kgs. The frames come in a full range of widths from 600mm up to 2m, with 1.2m long common rails for mounting.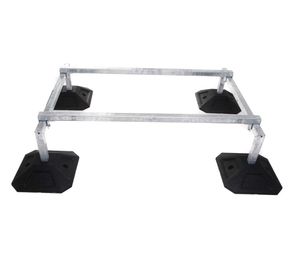 The common rails for our Frames can simply be slid into position and locked into place using 2 x M8 nuts and bolts. If a larger system is required on site, two or more frames can easily be joined together, using our special double core foot.
Fixed Frame Height: 335mm
Adjustable Frame Height: 275-375mm
As the feet for our frames are made from rubber they do provide some built-in anti-vibration however we can also offer anti-vibration pads or strips if additional cushioning is required.
View our Roof and Mounting Support Range.
Alternatively for more information please contact our Sales team on 01322 274226 or email [email protected]