JANUARY 2016
Our Product Range for the New Year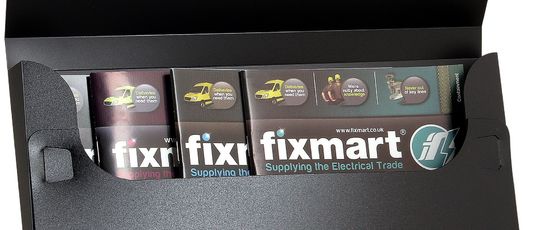 It's a New Year with new products but we still offer the same great service. Check out our range of Sector Brochures.
At Fixmart we go to incredible lengths to keep our product range updated as well as offering value for money to our customers.
In 2016 you will notice a number of new innovations and solutions but for now we just wanted to remind you of our current product ranges across our key Electrical, Mechanical, Ductwork and Air Conditioning sectors.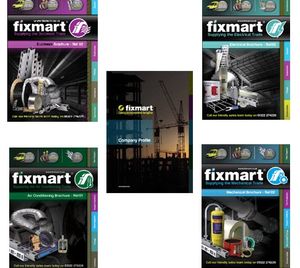 Company Profile
Mechanical Brochure
Electrical Brochure
Ductwork Brochure
Electrical Brochure
Promotional Materials Downloads
Also available are Flyers which highlight specific ranges such as:
Site Lighting and Power
PPE and Site Safety
Look out for our 2016/17 Catalogue due out later this year.
Download our Promotional Materials.
Alternatively for more information or to request printed copies of our brochures please contact our Sales team on 01322 274226 or email [email protected]