JULY 2018
Prize Draw Winner – June 2018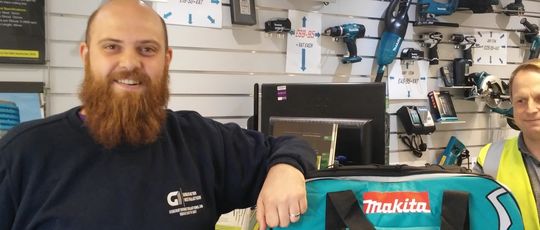 Congratulations to Lewis Gardner from Generator Installations who is our June Prize Draw Winner!
We're pleased to announce the winner of our June Prize Draw is Lewis Gardner from Generator Installations (UK) Ltd.
Lewis was happy to win a Makita 18v Drill (DHP 453Z), Makita 18v Vacuum (DCL 180Z), Makita 18v Battery (BL 1830), Makita Charger (DC18RA) and Makita Heavy Duty Holdall Bag (LXT400).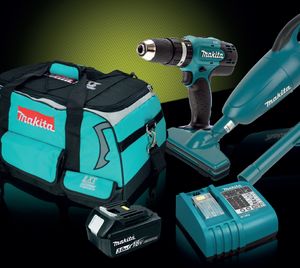 The combi drill is compact and lightweight with a 2 speed all-metal gear construction as well as comfort grips for easy handling.
The vacuum cleaner features a 0.65L capacity tank with no need for collection bags.
Combined with the battery, charger and holdall this is a handy set to have on site.
Check out our range of Power Tools.
Look out for our Prize Draw entry cards when you next visit the Trade Counter! As our new prize draw for another great bundle has now started. The bundle includes a Makita LXT (DJV 180Z) 18v Jigsaw, 1.5A/H Battery and 821551-8 Type 3 Carry Case
Simply complete a card and drop it in to our competition box and our next winner could be you...