OCTOBER 2019
Prize Draw Winner - September 2019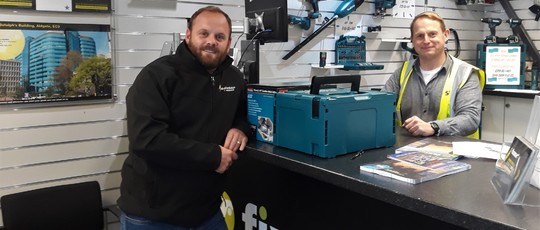 Congratulations to Adam from Admiral Ventilation & Maintenance Ltd who is our September Prize Draw Winner!
We're pleased to announce the winner of our September Prize Draw is Adam from Admiral Ventilation & Maintenance Ltd.
Adam was delighted to win a Makita LXT (DCS 552Z) 18V Metal Cutter with Battery and charger plus a 136mm Blade.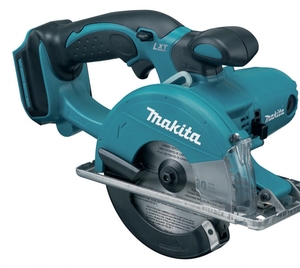 Makita Metal Cutter Body 18v (DCS 552Z) features a compact and lightweight design for manoeuvrability and easy handling even in overhead or horizontal applications. This also has an LED job light which helps create an easy to trace cutting line.
Check out our range of Power Tools.
Look out for our Prize Draw entry cards when you next visit the Trade Counter! Our new prize draw for another great bundle is now open. The bundle includes a Makita LXT (DTW 190Z) 18V 1/2 Impact Wrench, Battery and Charger. The draw will be made on 20th December 2019.
Simply complete a card and drop it in to our competition box and our next winner could be you...