OCTOBER 2015
TraffiGlove the Colour Coded Glove Safety System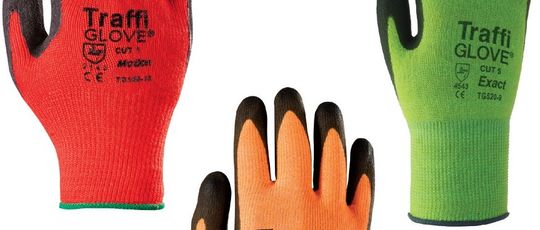 TraffiGlove has two core values; Instant Awareness and Simplicity, which helps ensure workers are suitably protected to perform specific tasks.
TraffiGlove has two core values; Instant Awareness and Simplicity. This allows anyone working on site to choose the right glove for any specific task, so they can carry it out effectively with the required degree of protection, dexterity and grip, whilst being suitably protected.
The Red, Amber and Green design helps prevent hand injuries thus protecting the workforce and reducing man hours lost.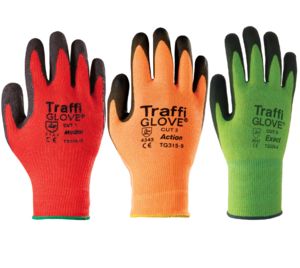 Red Gloves - Warning, Lower Cut Protection (Level 1)
Amber Gloves - Be Aware, Medium Cut Protection (Level 3)
Green Gloves - Safe to Go, Higher Cut Protection (Level 5)
Glove Cut Levels
Red Level 1 gloves are ideal for a wide range of tasks, such as general product handling, warehouse and assembly line work and somelow risk construction jobs. They are also a good choice for supplying to site visitors that should wear gloves to comply with safety regulations.
Amber Level 3 gloves are perfect for second fix construction trades, mechanical and electrical trades, steel fixing and handling any materials with sharp edges.
Green Level 5 gloves are the best choice for tasks such as applying cladding, swarf and metal work and handling sheet metal with cut edges.
All TraffiGloves are designed to be hard wearing, providing excellent glove life and value for money. Fixmart offer a selection of TraffiGloves to cover a variety of tasks as well as a wide range of our own gloves.
Or alternatively for more information please contact Sales on 01322 274226 or [email protected]