APRIL 2022
40 Leadenhall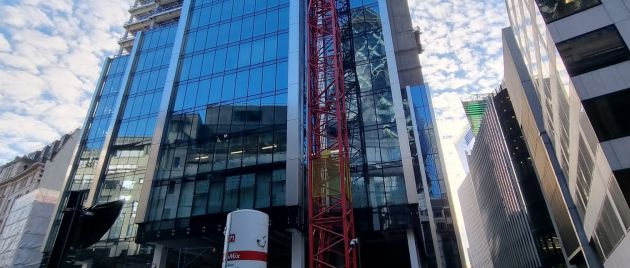 Fixmart have been involved in supporting and supplying the MEP & HVAC specialists overseeing one of London's largest development projects in the heart of Central London.
40 Leadenhall Street, also known as Gotham City, is a 34-storey office-led development in London that is currently under construction. It is located within the City of London financial district and is one of a number of new building developments for the area.
How Fixmart Provided Support:
Fixmart have been an instrumental partner supporting a number of the mechanical and electrical contractors working on site working for the lead MEP contractor Mace MEP.
We have been working with the ductwork, pipework and electrical contractors to provide bracketry and fixing solutions. We have carried out a number of anchor tests on-site with the support of fixing manufacturers to ensure that the fixings supplied are certified, tested and compliant to the specifications required. We have also provided solutions for the correct fixings to fit the structural metal decking in places where it has been installed. Our support on this project is on-going and we will continue to be a presence on-site, supporting our customers until completion of the project.
So far, we have provided:
Over 1300 lengths of Studding.
Over 700 lengths of channel.
10 separate anchor tests across the three trades we are supplying.
Over 50,000 approved concrete anchors and decking fasteners.
More than 3,250 Pipe Clips including lined, unlined, and split band.
More than 100,000 Nuts among various other fixings.
More on 40 Leadenhall Street
40 Leadenhall Street is due to house 10,000 people upon completion, this is one of the biggest schemes to ever receive planning permission in the City of London.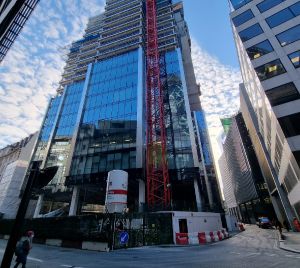 Key facts:
Main contractor: Mace
34-storeys and 900,000 square feet of office and retail space.
Construction costs are estimated at £875m, with a final development value of £1.4bn.
Due for Completion in December 2023.
We're passionate about what we do and the support we offer to our customers, to learn more about what we supply and how Fixmart can support your future projects, contact our sales team on 01322 274226 or via [email protected].