AUGUST 2022
Sky Studios, Elstree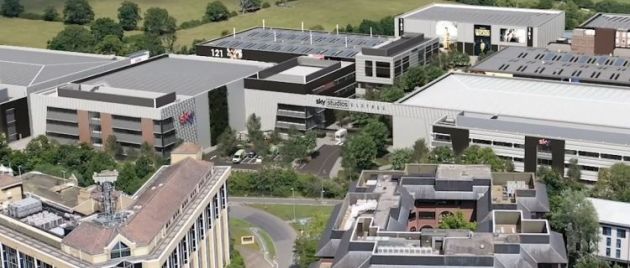 Fixmart are currently supporting the leading MEP and HVAC specialists working on Sky's new 13 state-of-the-art stages, production offices and screening rooms in Elstree, Borehamwood.
How Fixmart Provided Support:
This is a large development with 27 buildings in total, so contractors need a supplier they can trust to deliver their materials at the allotted time and to the exact location on site, rather than just leaving at the main gate.
We also advised and sourced specific fixings and support solutions such as; antivibration hangers to help prevent background noise (imperative for recording studios), Type MF Lindapter Fixings designed to fit the Metfloor Decking in place, plus roof frame supports that compensate for the 5⸰ pitch of the roofs.
So far, we have provided:
Over 1,000 H-Frame Feet
Over 3,000 Gripple Locks and Kits
Over 10,000 Metres of Channel
Over 11,000 Type MF Lindapters
Over 32,000 Universal Duct Clamps
More on the Sky Studios Project:
Once completed Sky Studios Elstree aims to be the most sustainable film and TV studio in the world. The new studios will create 200 new jobs and help fuel the local economy, whilst supporting major tv and film productions.
Key Facts:
Sky Studios Elstree will house 13 flexible stages, ranging from 10,000 to 30,000 sq. ft.
Development costs are estimated at £230million
Sky predicts the new studios will attract £3 billion of new production investment, over its first five years
Main contractor: Bam Construction
We're passionate about what we do and the support we offer to our customers, to learn more about what we supply and how Fixmart can support your future projects, contact our sales team on 01322 274226 or via [email protected].