MAY 2022
8 Bishopsgate
Fixmart have been instrumental in supporting the key MEP & HVAC contractors working on 8 Bishopsgate, one of the largest developments in the City's eastern cluster.
8 Bishopsgate is a 50-storey tower spanning 0.34ha and is located on the corner of the City of London's two most prominent roads.
How Fixmart Provided Support: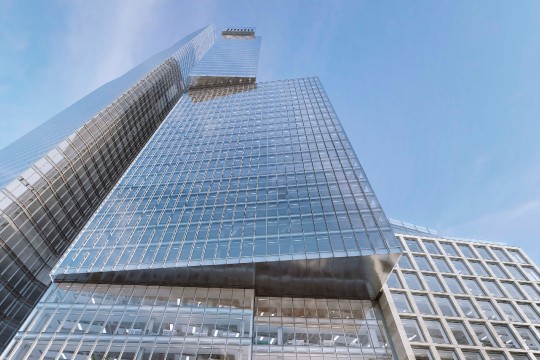 Fixmart's expert knowledge of fixings for structural steel decking came in to play with the contractors working on this project. We were tasked with finding suitable fixings that would safely fit the types of decking used on the project. This prevented contractors from having to drill and damage the decking.
Using our decking selector guide and visiting contractors on site with samples we were able to find the perfect fixing, that was then tested and submitted to the Main Contractor Lendlease for approval.
So far, we have provided:
•
Over 40,000 Fixings including over 5000 wedge fixings
•
Over 300 lengths of studding
•
More than 1,500 pipe clips with hardwood and phenolic blocks to suit
More on the 8 Bishopsgate Project:
The plans for 8 Bishopsgate include space for office, retail, and public space on the corner of Bishopsgate and Leadenhall road, key areas for the financial cluster that is rapidly developing in the eastern sector of the City of London. For the tower to achieve the BREEAM 'Excellent' status, high-end sustainability and low-energy initiatives have been incorporated into the build design.
Key facts:
•
50 Storey tower with 570,000 sq. ft. of office space
•
Construction costs are estimated at £300m
•
Due for Completion: Late 2022
•
Main contractor: Lendlease