MAY 2022
One Nine Elms
Fixmart have been supplying key products to the ongoing project at One Nine Elms. One of the largest major developments currently underway in the UK.
The two landmark towers at One Nine Elms will be the tallest residential towers in Europe at 56 storeys high.
How Fixmart Provided Support:
Fixmart have been an ongoing contributor in supporting a variety of the mechanical and electrical contractors working on site for the lead contractor Multiplex. With over 320 deliveries made to date, many adhering to strict time slots, which were necessary due to the nature of the project and logistical constraints, that can apply to such projects in the heart of London.
We successfully engaged with all stake holders to ensure compliance to site delivery stipulations, so customers got their goods when they need them. Running our own fleet of vans (which are Silver FORS registered) means we can meet the demands placed upon us, plus maintain effective communication to ensure we fulfill our pledge to customers of Right Products, Right Place, Right Time.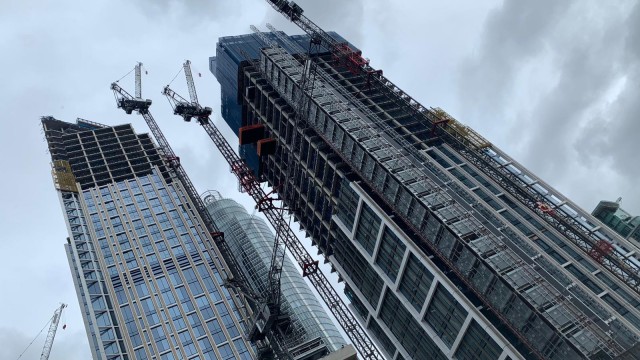 Key facts for the One Nine Elms Development
•
The towers will peak at 199.4m (654 ft), and upon completion it will be one of the largest residential developments in the UK.
•
The development will create 494 residential apartments and a luxury Park Hyatt hotel.
•
Construction costs are estimated to be over £1billion with completion anticipated in 2022.
•
Main contractor: Multiplex.
Located close to the River Thames, One Nine Elms overlooks other key developments in the area such as Battersea Power Station, which you can see our case study for
here
.